These projects are finished and ready for you to try. There is NEVER any cost or obligation for you to use any of these projects. If you want to initiate a project, go to the Contact page for more information. For quick access to these projects, use the button bar on the left part of the site.
---


The Calmira Community Web Ring
This was the first project to be completed by this program. This web ring is open for you to join if your site contains Windows, Calmira or related subjects or content. Click the image or the link above to go to the web ring home page!
---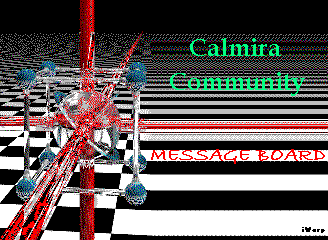 The Calmira Community Message Board
After the shut down of the Calmira.Org message board, the Calmira community had no other board to use. Here is the alternate Calmira message board. Feel free to post whatever you wish to the messageboard as long as it is on topic. This board is not moderated.
---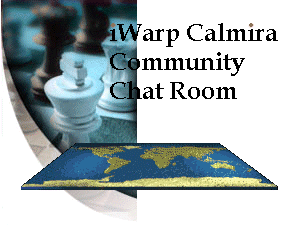 The Calmira Community Chat Room
Now there is a place where anyone from the Calmira Community can come to chat live and in real time with any other user! Schedule a time for you and a friend to be here and chat as long as you like. Scheduled chat times by any of the partners appear from time to time.